Yoga Classes in Howick
There is more to yoga than twisting your body in funny shapes! Yoga is primarily is primarily a spiritual practice. By practising postures, breathing exercices, relaxation and meditation,  we are connecting the body and the mind. It is a beautiful journey to discover your true nature.
In our very fast pace world, learning how to relax the body and the mind through the practice of yoga is very helpful. At Kiwi Yoga, you will practice a classical Indian style of yoga called Hatha yoga. Its aim is to balance the body, mind and emotion.
Improve your posture
Tone & stretch your body
Release your stress
Breathe better
Have higher energy…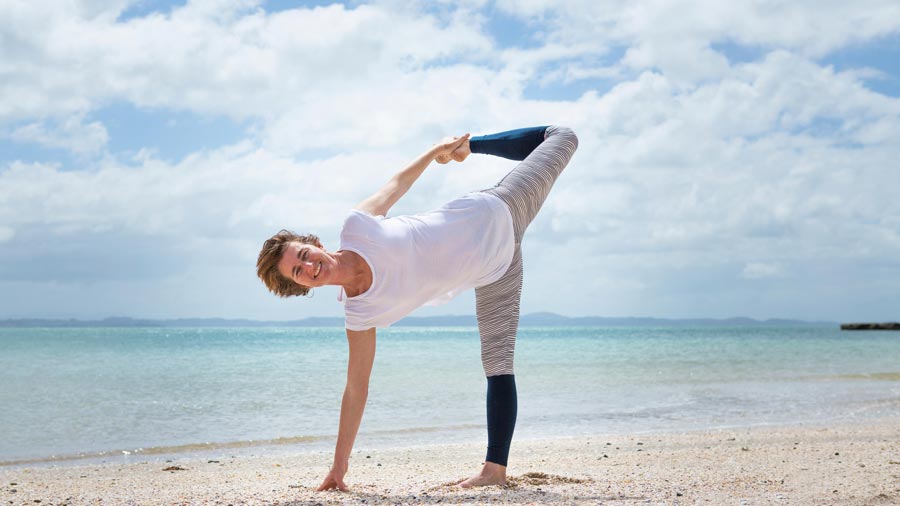 The postures will make your body more supple, stronger, more energised. They will bring a stronger awareness of your body and your posture. The pranayama or breathing exercices who teach the importance of the breath to settle te body and the mind. The relaxation or yoga nidra at the end of the practice will completely relax the mind and the body and at the same time develop a stronger concentration and focus.
FIND OUT MORE – Contact Nadine on 021 356 305
All Classes Back the Week of July 20th
Massage Now Available!
We are now accepting bookings for our Zenthai massage. This fully clothed massage happens at ground level on a mat. With this massage your body will be moved to create freedom where there is tightness or constriction, resulting in a deep sense of relaxation and energetic flow.