Zenthai bodywork is about helping people feel nurtured, stretched and balanced. This fully clothed massage happens at ground level on a mat. Working through the 5 Chinese elements (earth, metal, water, wood and fire) as well as the body's energetic pathways and their associated organs. Your body will be moved to create freedom where there is tightness or constriction, resulting in a deep sense of relaxation and energetic flow.
Make a Zenthai Massage Booking
If you'd like to book a massage – please use the booking button, which will let you choose which of our morning and afternoon massage slots are available for each day.
60 minutes massage: $70
Address: Kiwi yoga studio, Mellons Bay, Auckland – contact me to get the full address.
Please wear comfortable clothes (like if you were going to the gym or yoga class) . Make sure you do not have a big meal before coming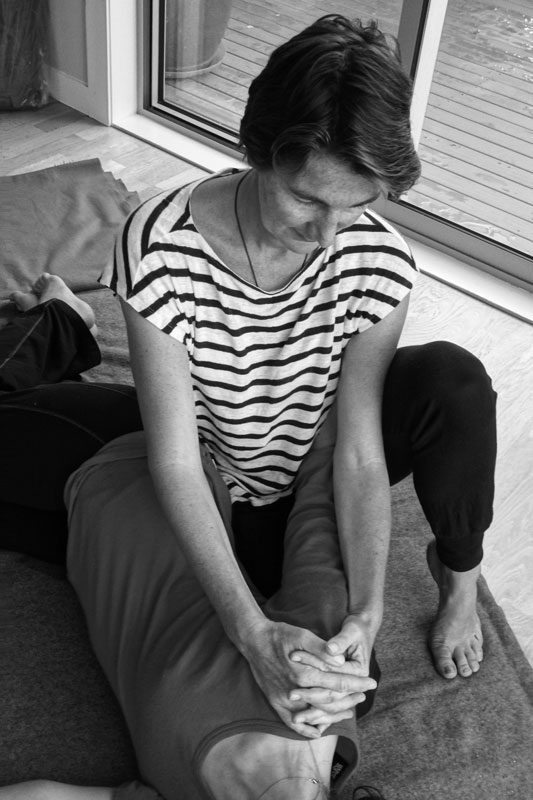 To become a massage therapist has been on my mind for many years. When a close friend and fellow Yoga teacher invited Gwyn Williams from Australia to teach an introduction into Zenthai Shiatsu Massage workshop, I went along with a curious mind. Through this workshop, I met people and a practice that strongly resonated with me. I discovered the therapeutic effects of a conscious touch and heart centred approach to massage.
Two years later, I embarked on another Zenthai adventure, attending an immersive teacher training with Gwyn in Bali. It was eye and heart opening, as well as challenging. I learned about Chinese medicine, body work, elemental yoga as well as body and mind connections.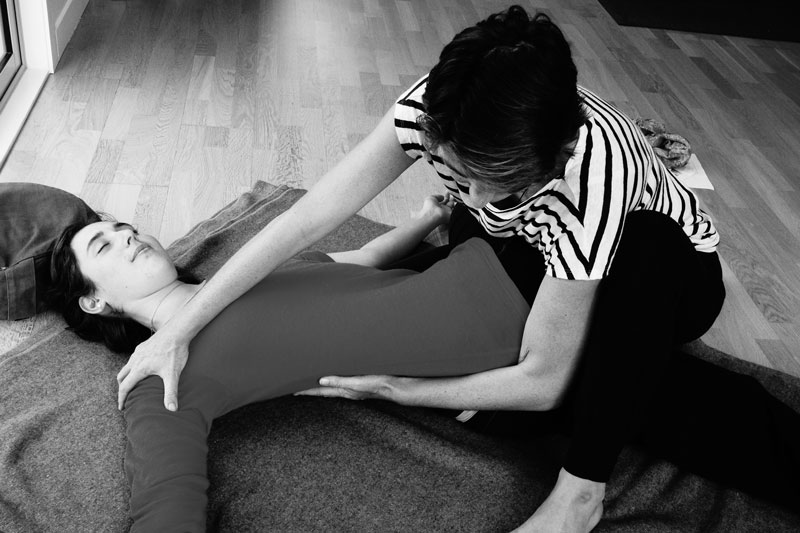 Massage Testimonials
Very therapeutic
I had two massages with Nadine during my holidays in NZ. I found them to help me relax more, and my body wasn't as stiff freeing up my joints and just very therapeutic came away feeling lighter. Next time I...Read more→
Natalee
I have had the opportunity to attend Nadine's yoga classes this year and I enjoy her teaching very much . The studio is a tranquil haven and it's a special place.This week I booked to have a massage and found...Read more→
Rachel
Amazing combination of massage & stretching, felt incredible, body loved it!! Some great techniques for gentle mobilization of areas impossible to achieve on your own!! Nadine's intuitive skills reflect in her practice. Highly recommend. I'll be back for more!!
Glenys
I had the fortune to have a Yoga massage with Nadine a couple weeks ago. I found this massage to be very therapeutic as I have moderate Parkinson Disease. Nadine was very professional and explained as to what she was doing...Read more→
Guillemette
Nadine's massage adds stretching to the more usual massage techniques. Particularly vigilant about the balance of the body, Nadine strives to connect the different parts of our body to achieve a feeling of perfect unity at the end of her...Read more→